Configuring the JRDS data source connection in the Jet Excel add-in
The first step in the Jet add-in is to create a new data source of the type Dynamics GP with a connection type of Remote Data Service.  Next, the authentication needs to be configured. The user can authenticate against the JRDS using specified Windows credentials.
It is expected that users will be given a username, domain, and password to use for authentication.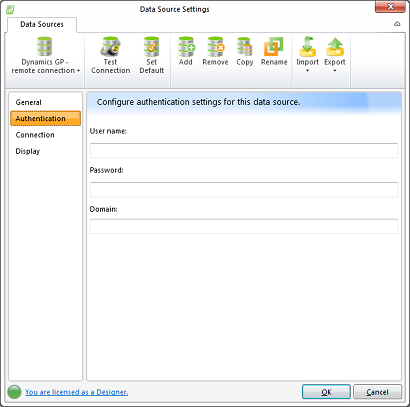 Finally, the Connection information for the instance of the JRDS must be configured: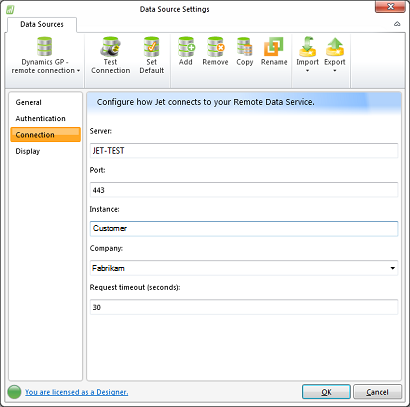 Note that the Server is the one which is hosting IIS and the JRDS, the Port is the one which was entered into PowerShell when creating the Application Container, and the Instance is the name entered into PowerShell when creating the service instance.
The dropdown to select the company will populate when opened, if the settings are correct.