Symptoms
When deploying OLAP user rights, the following error is encountered: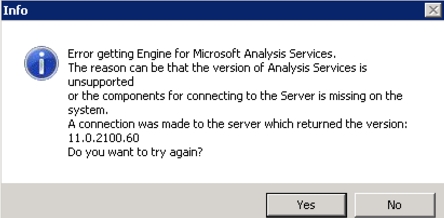 or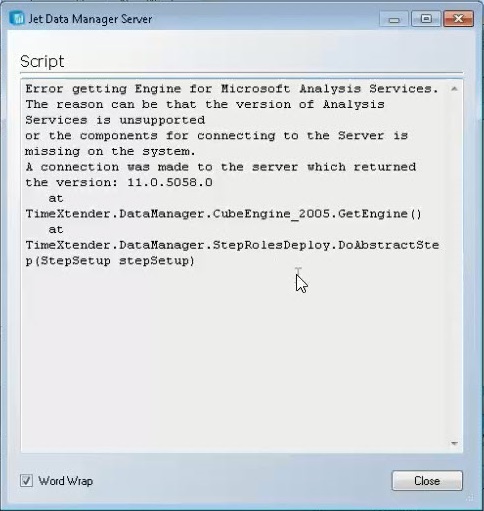 "Error getting Engine for Microsoft Analysis Services.
The reason can be that the version of Analysis Services is unsupported or the components for connecting to the Server is missing on the system."
Resolutions
To resolve this error you will need to install the correct SMO objects on the same server where the Jet Data Manager is resides. It may also be necessary to install the SQL Analysis Management Objects (SQL_AS_AMO.msi) in order for the OLAP roles to be properly deployed.