Overview
This article describes how to connect to the Jet Service Tier (of which the Jet Configuration Service is a part) from within the Jet Excel add-in.
When the Jet Service Tier is deployed, users can easily connect to their company databases without having to define data source connections on each individual computer.
Process
Prerequisites
Users must be using Jet Reports (version 2013 or higher).
The Jet Service Tier must be installed and running *

You must be granted access to at least one data source connection in the Service Database *

You must know the name of the server and port on which the Jet Service Tier is running. The default number of the port is 7090, however this can be modified by the administrator during installation *

 
* If in doubt, your database administrator should be able to confirm these items.
Accessing the Jet Service Tier from the Jet Excel add-in
Select Application Settings from the Jet Ribbon, select Settings Location and Jet Service Tier.

Type

the name of the server where the Jet Service Tier is running.  It may be necessary to modify the port number.

Select Test Connection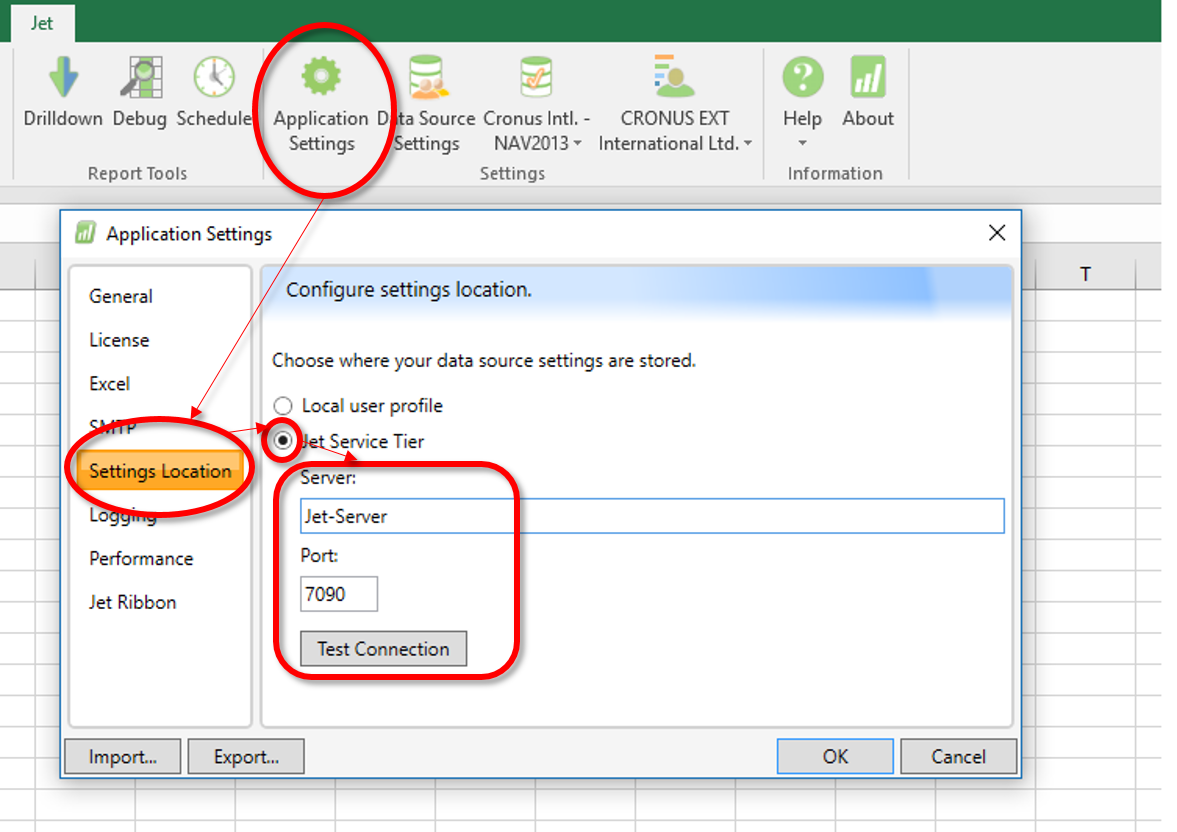 You should receive a success message.
Select OK

Your data sources will appear and you can begin creating and running reports on any of your data sources.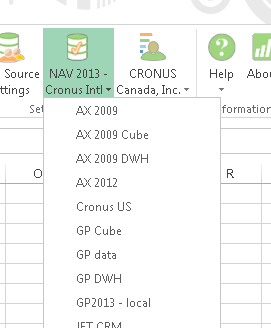 Please note that when connecting to a database requiring an ODBC or OLE driver, that driver must be installed on each individual user's computer.