Symptoms
When attempting to change the collation of Analysis Services, or when attempting to deploy user rights within the Jet Data Manger the following error message is displayed.
Error Message
Resolution
This error can be corrected by editing the msmdsrv.ini file.
1.  Navigate to the file path containing the msmdsrv.ini file. The default file path is "C:\Program Files\Microsoft SQL Server\MSAS11.MSSQLSERVER\OLAP\Config\msmdsrv.ini"
Note: The file path above may be different in your environment
2. Right click the file and open with notepad.
3. Find the <File>msmdsrv.log </File> element and change .log to .LOG. Save the file and close.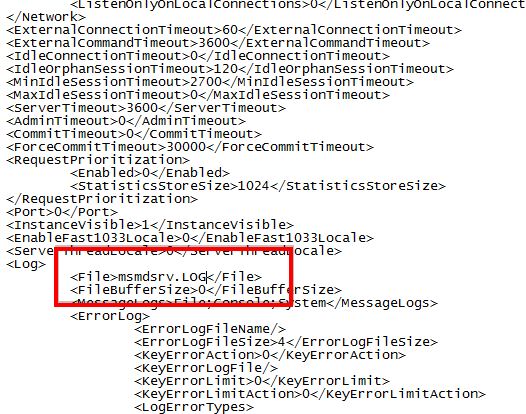 4. Navigate to services from the start menu and right click SQL Server Analysis Services. Click Restart.