Overview
When attempting to download a project from the CubeStore, you receive the following error message (or similar):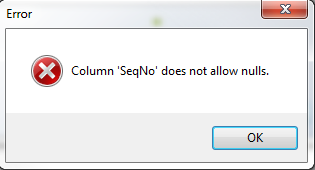 "Column 'SeqNo' does not allow nulls."
Cause:
This error message is caused by using a version of the Jet Data Manager which is older than the currently released version.
---
Resolution Process
To obtain the latest version of Jet Analytics, please go to the insightsoftware Download page and download the Jet Analytics installation package.