Overview
During the installation of Jet Reports on a system running Windows 8/8.1/Server 2012/2012R2/Windows 10, an error is displayed stating "The installation of ADOMD.NET for SQL Server 2005 x86 has failed.  Setup will now exit."

Resolution
You must enable the .NET Framework 3.5 through Control panel (note: this option requires an internet connection).
From the Windows Control Panel, choose ' Programs and Features ' and then select ' Turn Windows Features on or off '.
Select the checkbox for ' .NET Framework 3.5 (includes .NET 2.0 and 3.0) '...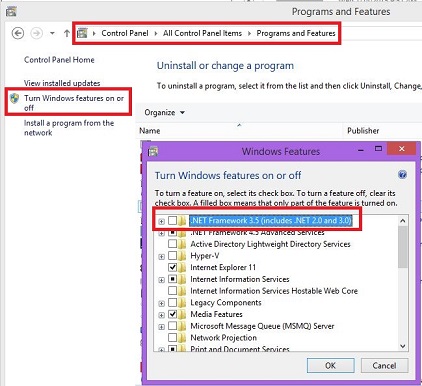 Once the change is complete, run the installation program for Jet Reports.