Overview
Jet Reports version 2015 and higher supports accessing data sources for Microsoft Dynamics NAV's Web Services using Office 365 authentication (also known as "OAuth authentication").
OAuth allows a Dynamics NAV installation to support "single login" capabilities.
If your installation of Dynamics NAV uses NAV Web Services with this type of authentication, you can use Office 365 authentication to access your NAV data through Jet Reports.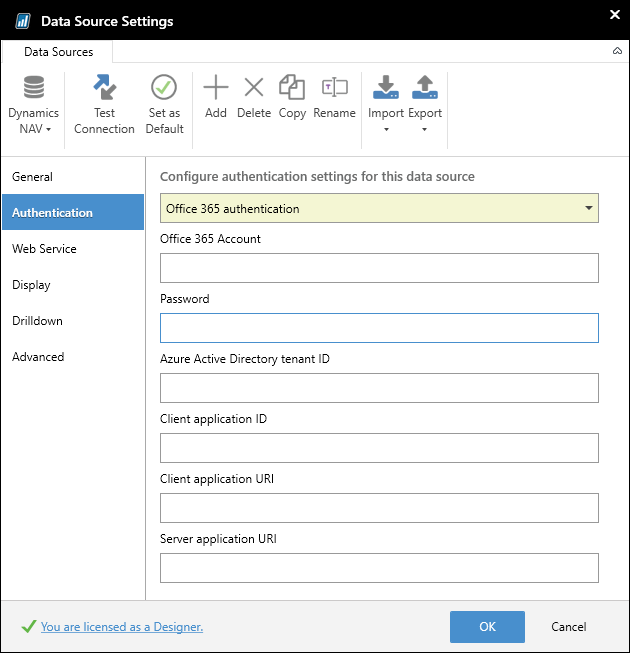 You will need to contact your Dynamics NAV system administrator to obtain the settings necessary for your organization.
Administrators will want to see the article Configuring Office 365 Authentication for Dynamics NAV