Overview
When attempting to connect to a NAV-type data source, the following error message is displayed: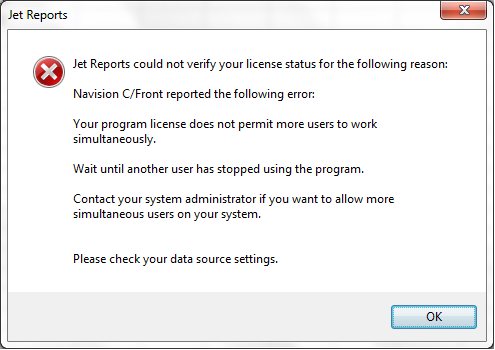 Complete text of error message is:
Jet Reports could not verify your license status for the following reason:
Navision C/Front reported the following error:
Your program license does not permit more users to work simultaneously.
Wait until another user has stopped using the program.
Contact your system administrator if you want to allow more simultaneous users on your system.
Please check your data source settings.
Cause:
This message is being returned by NAV and indicates that the maximum number of connections to your NAV Client allowed by your NAV license are already in use.
Resolution
You will need to wait until another user has stopped using NAV or contact your system administrator.