Overview
When specifying filters using the Report Wizard, you may see a message informing you that you cannot add any more filters.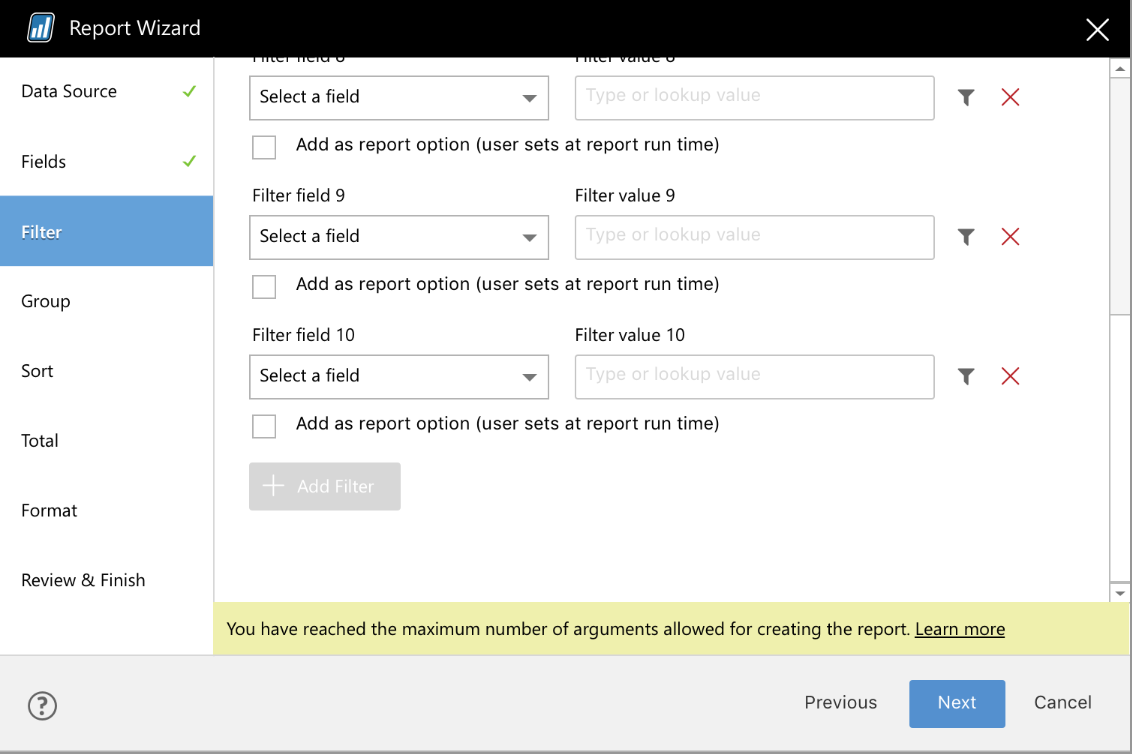 Complete text of error message is:
You have reached the maximum number of arguments allowed for creating the report.
Cause:
Under normal conditions, a Jet function is limited to a maximum of 10 filter arguments.  When sorting or accessing a data source and/or a company other than those that are defined by default, these each use one of the available filter arguments within the function.
---
Resolution Process
Your first option would be to examine the filters you are using and determine if there are any that are not required for your report.