Overview
When attempting to design or run a report in the Jet Excel add-in, the following message can be displayed

Complete text of error message is:
An open report contains CalcFields or CalcFilters, and Excel cannot execute Jet functions on multiple threads.  As a result, your reports may run slower until you restart Excel.
Cause:
Jet Reports 2019 and higher is an Excel add-in using Excel's XLL format.  This format allows Excel to utilize its faster "multi-threading" feature (a technique by which a function or formula can be calculated using several processors at the same time).
If your report contains one or more Jet functions which include another function or a formula as either a field or a filter...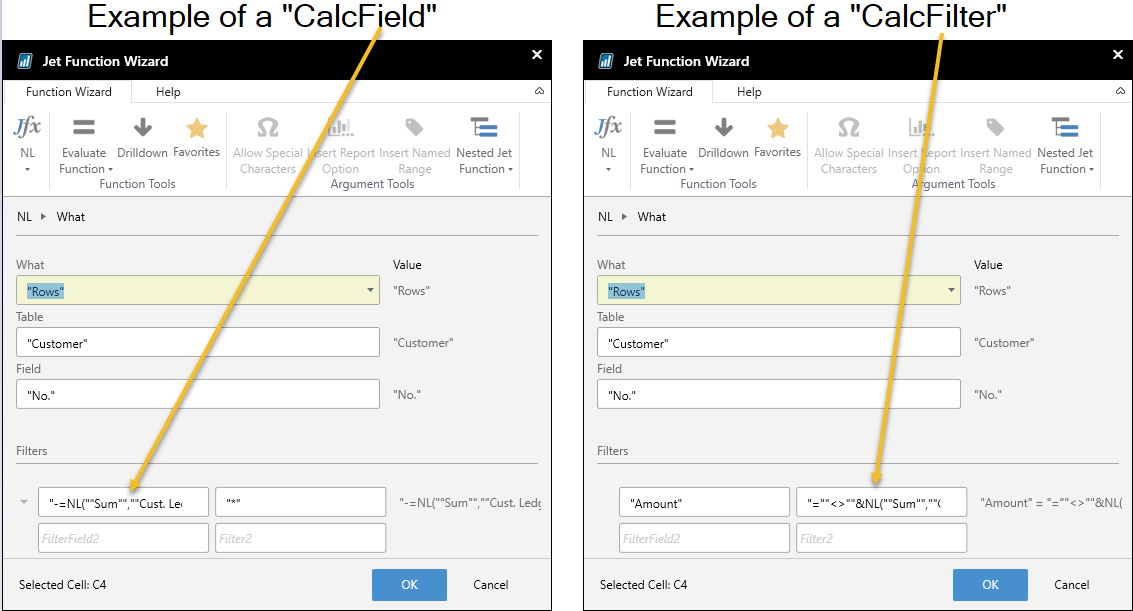 ...Excel must turn off multi-threading in order to calculate that report.  This can cause all Jet reports to run slower until Excel is restarted.
---
Resolution Process
Once you are done using a report that includes either a CalcField or a CalcFilter, close and re-start Excel.  This will re-enable Excel's multi-threading capabilities and improve the speed of Jet reports which are compatible with multi-threading.

 
---